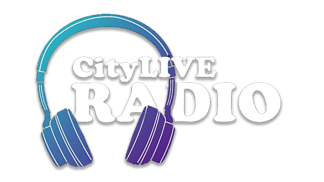 Advertise on CityLIVE Radio across the
TEESSIDE and DURHAM regions.

We average around 21,083 listeners online
With over 253,000 tuning in over the past year.
We are expanding our coverage to DAB reaching out
to a further potential 300,000 listeners.
Our station is aimed at the music lover. Unlike other stations we always play a wide variety of music giving the listeners what they want. Which is why our listeners figures continue to grow.
Latest figures - September 2023. Source: Broadcast Servers
We don't share any of your information with third-parties. To know more about our privacy policy - click here!
Now is the best time to begin your advertising radio campaign, especially with Christmas just around the corner. Okay, the economy isn't looking too good right now and money is tight for both businesses and the consumer. But in saying that 72% of "Fledglings" (15-34 year old, non-married, living with parents and no dependents), with 50% of Adults* are willing to spend more than last year.
Even though we've all experienced a tough couple of months, the country has so far avoid a recession and spending is on the rise, with interest rates expected to peak by next Spring. So now is a good time to look at promoting your business or products.
*Kantar Christmas Spending Intentions 2023
Radio Advertising is efficient, trusted and always on!
Radio advertising will get you twice as much audience than any other advertising medium.
Adverts on the radio talk to the right people at the right time with targeted messages
Radio is the most trusted medium in the UK, with 87% people say they trust radio advertising.
Radio is also a 'call to action' medium, which is more true when consumers access brands online.
Radio has the lowest ad-avoidance of all media. Radio is the top platform for targeting and cost per thousand audience.
ADVERTISING WITH US, WON'T BREAK THE BANK
We're a radio station who's aim is to serve its community and the businesses within our region.
We have a wide variety of advertising packages to suit your requirements and budget.
Since our launch in 2019, we've had these companies advertise with us.